It is all about the present moment and this page will only host a current post, no archives and no plans for the future, just simply what goes on right here, right now. If you would like to get the letter straight to you inbox, subscribe by entering your details here.
---
Dear friends,

I have had so mane changes on the healing front, so much work with different energies and all the people looking for help, I felt this time I should skip all the info on our friend in the sky, and give you some dates in February to dance, shake, release and let go! Seriously, if we don't do it, who will??

Lots of love sending your way and hope to see you at some of these place, choose from Shoreditch, Rotherhithe and Brixton, and don't forget to download the latest tunes!!


From friends at Kazum...
ALEKOS VRETOS PROJECT + VALKANIA (JAZZMED - BALKANBLUES) = Friday 20th February @ Rich Mix, Shoreditch. Find your tickets here
Greek oudist, pianist and composer Alekos Vretos merges jazz, Arabic, Greek and Latin music in a masterful and uplifting blend of sounds. Berklee-trained and known as 'The Jazz foreman', "Alekos Vretos is not your average jazz musician, he has taken it personally to propagate world jazz music to everyone." (Athens Voice)
Support comes from 4-piece Valkania who celebrate the Balkans' infectious, uneven rhythms then mix it up with jazz and blues - plus 'balkanized' cover versions from the Rolling Stones to Roxy Music.

From our friends at TunedIn London...
New gigs with some super talented musicians are lined up in Rotherhithe, at beautiful Sands Films Studio. Kick off date is Wed 25th Feb with blues night and Errol Linton's Boogie Train (full band), than Oclay Bahir (Turkish) on Wed 11th March and Jorge Bravo (Chilean flamenco & jazz manouche guitarist). Tickets soon to go on sale here

BALKANBEATS 6th ANNIVERSARY!
This time the party is moving to Brixton on 28th February!! Get all the info here and tickets there :)

And here is the latest RMX out of Gypsy Hill's studio Down and Left, on Batov records! Enjoy, play, buy and play some more here!

Have a great February!

Much love and blessings,
xx


Powered by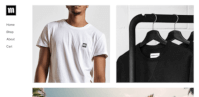 Create your own unique website with customizable templates.